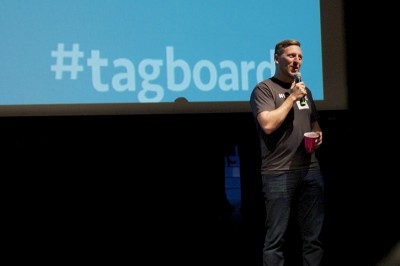 It's that time again! Join us in the second floor lobby at our Redmond location on Wednesday, December 10 at 4:00 pm for our monthly Campfire Show & Tell event! This month, new thinkspace member Tagboard will be joining us for some Christmas cookies and craft brews at our Holiday Happy Hour.
Tagboard offers hashtag-based curation, collecting posts from the social media platforms that you already use. Why hashtags? According to Tagboard:
No other social discovery mechanism has the same speed, versatility, and widespread adoption as the hashtag. It may seem geeky or trendy to some, but the hashtag is a powerful tool that unites people around common interests and goals. We believe every community needs a hashtag, and every hashtag needs a tagboard.
You'll want to be on time for this one. Tagboard's founder and CEO, Josh Decker, will be kicking off the event with a short presentation, to be followed by Q&A, as well as the opportunity to sign up for a free trial and group training session.

In case you need another reason to be on time, our friends from EveryMove will be here to motivate you to get moving! Come learn about their @Work program, where you can compete in challenges, earn points and win prizes! Read more about it here.
We'll see you on Wednesday for some seasonal goodies, free giveaways and holiday cheer!