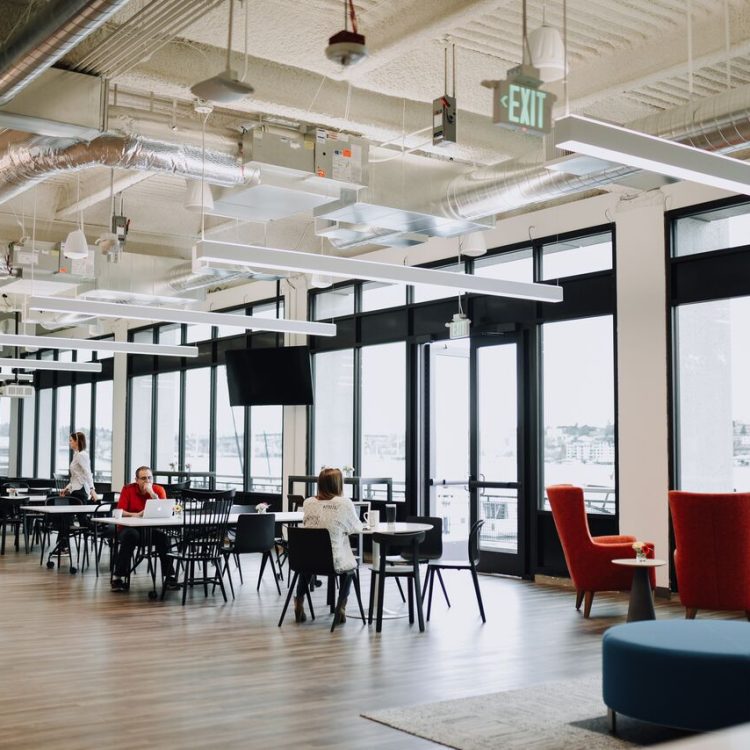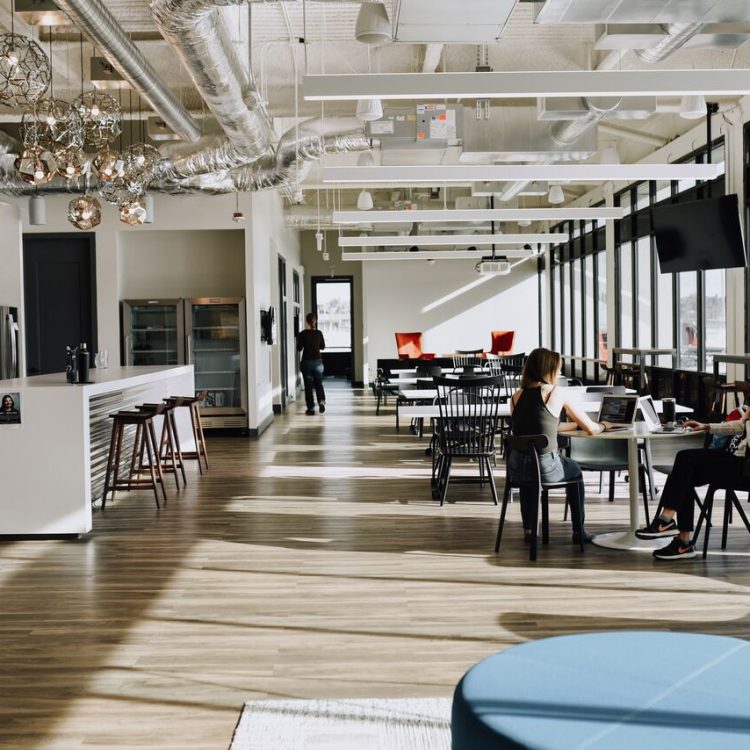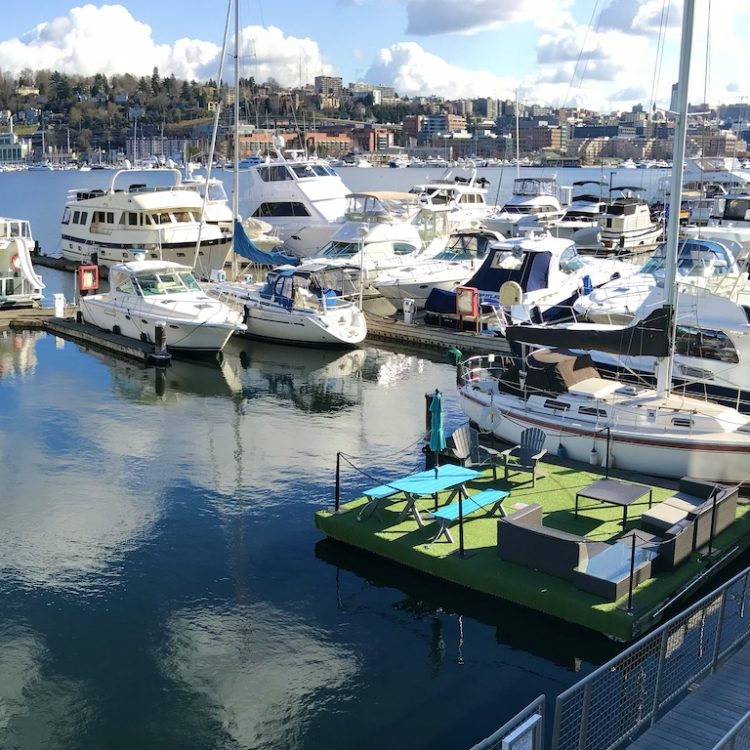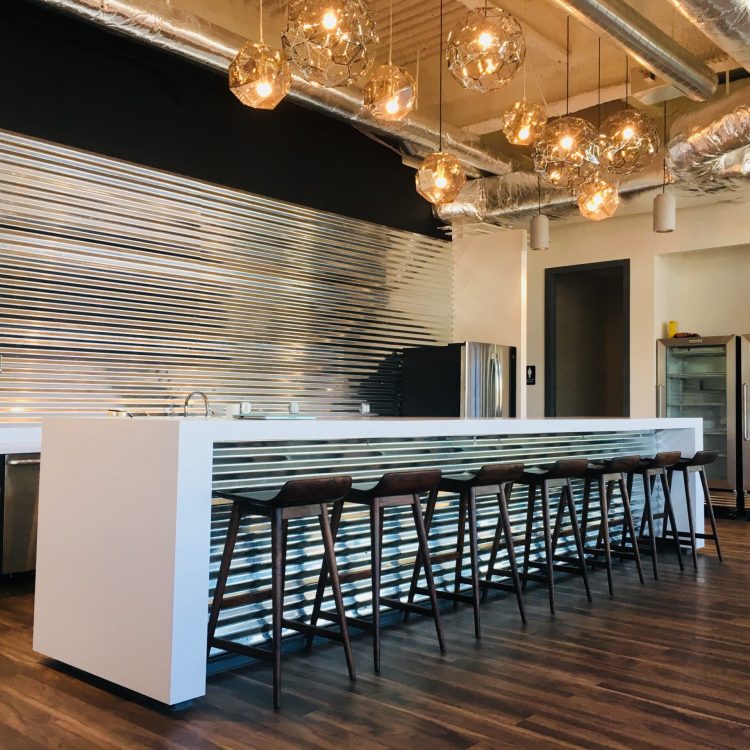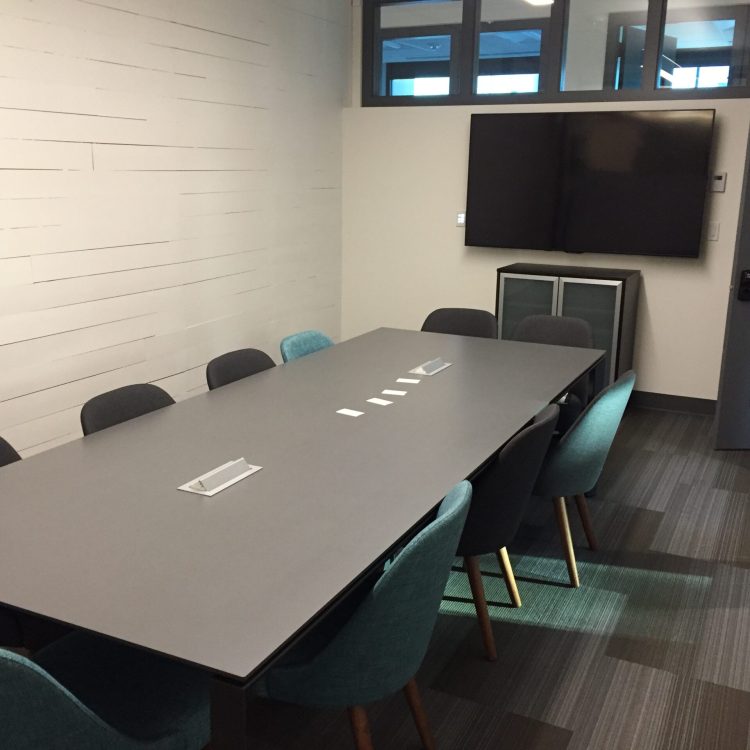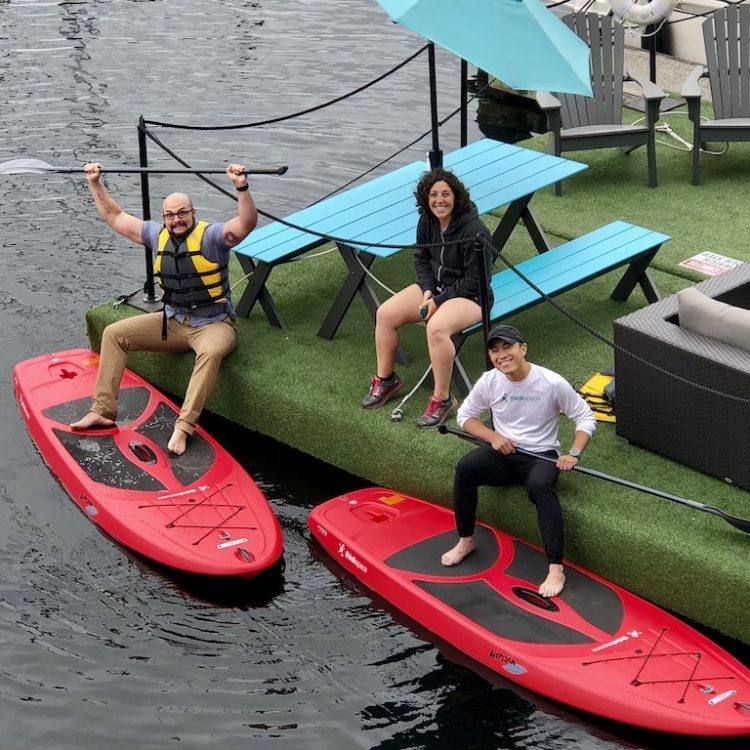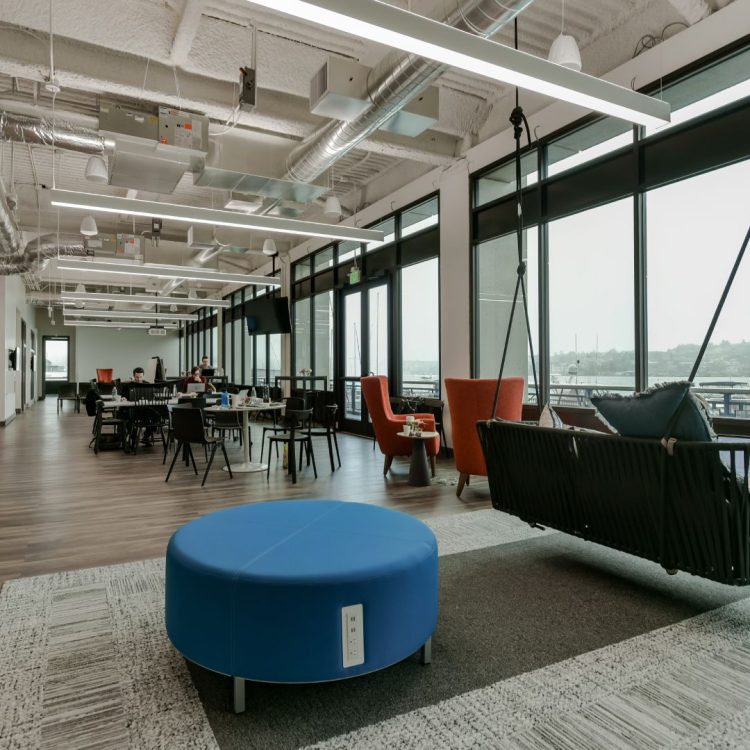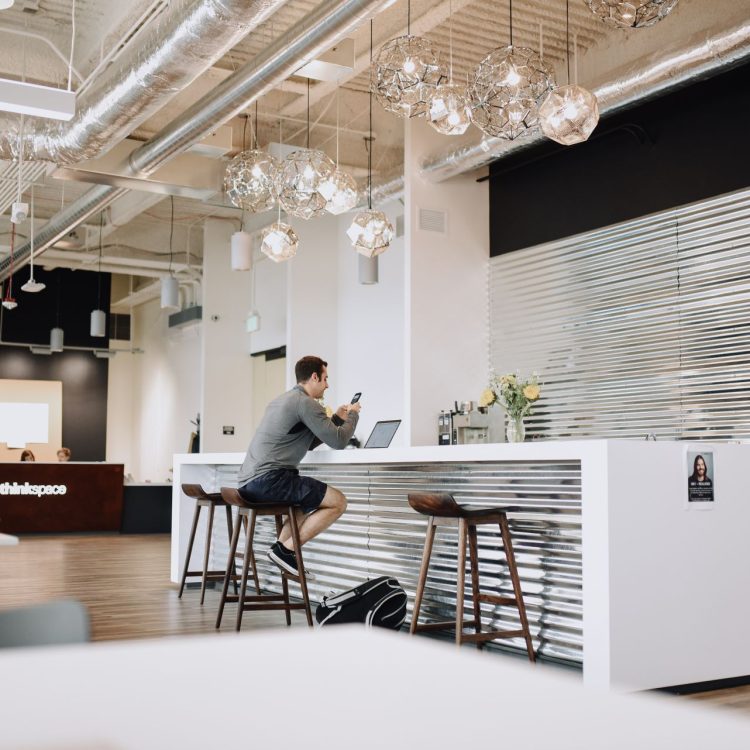 INSPIRING, WATERFRONT COWORKING SPACES ON THE PACIFIC CREST
COWORKING SPACES, HOT DESK, OR OFFICE DIVVY?
If you're an entrepreneur looking for a coworking space to call your own, you won't find a better fit than Thinkspace. Our beautifully designed workspaces offer everything you need to succeed, from high-speed internet and printing services to free coffee and snacks. And when it comes to building your network, we've got you covered with regular entrepreneur-focused events that connect you with like-minded individuals and experts in your field. But it's not just all work and no play at Thinkspace. We offer unique amenities like paddleboard rentals, so you can take a break from your screen and explore the beautiful waterways of Seattle. Don't settle for just any coworking space – experience the difference at Thinkspace. Submit your information now to learn more about how we can help you grow your business.
Experience the best of coworking spaces in Seattle and coworking spaces in Redmond. Elevate your work environment and grow your business. Submit your information now!
From entrepreneurship events to paddelboards, Thinkspace memberships include a diverse mix of amenities.
Experts in Residence
(Start-up Advice)
Coffee, Tea, and Kombucha
Paddleboards!
(And floating workspace!)
Free Huddle Room Access
(Great For Phone Calls)
Historical Building
(Lake Union Building)
Ultra-Fast Gigabit Internet
Multiple Office Sizes
(For 1-40+ People)
Peter Chee & Staff are there for you! An ideal place to establish yourself as a new business entity, or an organization that has been around for many years. Visit them soon, you'll be glad you did!
Awesome space, beautiful views. I was there for a 2 day Mindfulness workshop delivered by Google's Search Inside Yourself, the workshop was awesome and the space lent itself well to being mindful.
Thinkspace hosts SO many different events! From yoga, and birthday parties, to corporate meetings, they really seem like they do just about everything
Love this space! Not only is it a great space for co-working, but also for throwing events or business meetings. They have beautiful waterfront views, a clean modern facility with some pretty cool tech, and a great staff that really care about their customers. Highly recommend checking them out!
The space is awesome. Gorgeous views of the marina, plenty of workspace, LOTS of power outlets, gigabit ethernet, excellent drip coffee (and a variety of teas for when I overdo it on the caffeine), the office is always super clean, and membership includes 24/7 access to the space using a cool phone app...
I cannot get enough of this space! So much so, that we are going to have our wedding here on Leap Day 2020. ADA accessible, right on the water, comfy furniture, lots of private restrooms, excellent wi-fi, gorgeous views, even a floating dock for those warmer days.
I've rented an office here for over a year. The office space is beautiful and clean, the rates reasonable, the people super nice and helpful, dog friendly, quiet, there's storage lockers, bike storage, showers, and in generally the combination of private office + coworking space is just really nice and flexible. Having lots of startup events right here is a bonus as well. Great home for any small startup - we feel spoiled for our stage. <3
What a great venue! Attended the Gen Z Takeover conference here and couldn't have been more impressed. Super modern design, beautiful waterfront views, and nice staff. Got to take a peek into some of the office spaces as well. Might end up moving my office and team here!
I booked Thinkspace for a work offsite for 30 people. It couldn't have been a better venue. Planning with Noel was super easy; she answered all my questions promptly and even thought of things to make my event better that I didn't consider. The day of the event Noel and Brittany helped coordinate the catering and attend to one off requests we had during the day. Our guests loved the Lake Union views and sitting on the floating dock during lunch. I wouldn't hesitate to book here again!
Rated 4.7/5 Over 77 Google Reviews
DAY PASS
Full Access to Space For One Day

Enjoy All of Our Building Amenities

Impress Your Clients/Investors
MONTHLY MEMBERSHIP
Full Access to Building and Amenities

Access to All Member Events/Perks

Complimentary Huddle Rooms
8-DAY BUCKET
Perfect For Weekly Visitors/Traveling

No Expiration Redeem When You Can

Eight Full Days of Boutique Coworking
20% OFF BONUS
If you're already a Thinkspace Virtual Office member, then you can get 8 uses for only $320 (20% off)
We would love to hear from you! Please fill out this form and we will get in touch with you shortly.
Companies Who Love thinkspace Thinkspace Coworking: Where Convenience Meets Productivity
Thinkspace is a dynamic space where people from all walks of life come together to work, learn, and thrive. It's not just for adults; it's for anyone seeking an exceptional workspace. Let's explore why Thinkspace Coworking is truly remarkable.
Discovering the Perfect Workspace Nearby
Imagine this: you need a place for your schoolwork, or perhaps your parents require a space for their important tasks. Thinkspace Coworking is like a magical hub right in your neighborhood, known as workspaces nearby. Here, you can easily explore rental office spaces or shared workspaces that suit your needs. It's incredibly user-friendly, removing the burden of owning or renting large office spaces. Thinkspace Coworking offers flexibility, allowing you to choose when and where you work. It's like the missing puzzle piece that perfectly fits your requirements.
The Benefits of Collaboration
One of the most appealing aspects of Thinkspace Coworking is the opportunity to connect with new friends. It's a welcoming community where you can exchange ideas, collaborate, and have a great time. Even seemingly grown-up tasks, like renting office space, become exciting at Thinkspace Coworking. You can enjoy yourself and learn from others, making it an ideal place for office sharing, shared workspace experiences, and various exciting endeavors.
A Place of Comfort
Thinkspace Coworking locations are thoughtfully designed to provide a comfortable and productive environment. They feature cozy furniture, high-speed internet, and even inviting spaces to enjoy your snacks. It's like a dream clubhouse with a touch of sophistication, where you can efficiently complete your work and enjoy relaxing breaks.
Nearby Adventures: Thinkspace Redmond and Thinkspace Seattle
For those residing in Redmond or Seattle, there's an extra treat in store. Thinkspace Coworking boasts fantastic locations in Thinkspace Redmond and Thinkspace Seattle, and they're incredibly convenient to reach. It's almost magical because they're close to everything, eliminating the need for long commutes. You can easily find the ideal workspace for rent, whether it's near your school or home. Say goodbye to wasting time in traffic!
Goodbye to the Mundane
Thinkspace Coworking takes care of all the mundane aspects for you. They ensure cleanliness, safety, and even manage your mail. You can even have a Thinkspace Coworking virtual office, providing a discreet location for your important mail. It's like a touch of magic that simplifies your life.
In summary, Thinkspace Coworking offers an incredibly enjoyable way to work and learn together. It's not just for adults; it's for kids, families, and anyone ready for an exciting adventure in a special clubhouse. How amazing is that?
Are you ready to explore the fantastic world of Thinkspace Coworking? Visit a Thinkspace Coworking location near you and embark on an exciting journey where work transforms into an adventure!