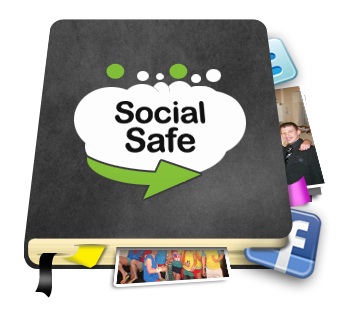 It's something most of us don't think about on a regular basis, but the safety of your online data is always at risk. Twitter has well publicized up-time issues and even the behemoth's like Facebook and Google have a little kinks in the line once in a while.
When you start thinking about the possibility of losing all that you have in social media, the thought of losing it gets scary. Pictures, wall posts, conversations, your memories. You never know when a server crash might result in the permanent loss of your data. Rebuilding would be a pain and gaining back your social media influence might be impossible. If your social networks are your primary place for sharing photos, videos, or meaningful interactions with friends and loved ones, you really don't want to lose it all.
Thankfully, a service called SocialSafe recognizes the importance of your online memories and has created a service dubbed a 'digital diary' to help you preserve them in the event of disaster. SocialSafe can back up memories from Facebook and Twitter, with more services coming soon that include WordPress and Flickr.
Data losses happen, a while back Yahoo deleted a bunch of images from their server, the Sony PlayStation Network suffered an attack and may never be the same, and it's only a matter of time before one of Twitter's crashes loses your account somewhere in digital wasteland.
SocialSafe has a free account that you can try their service out with. I backed up my Facebook and Twitter because I know how valuable my social networks are for anything from keeping up with family to my professional life. The free version allowed me to save my profile, photos, friends, and status updates. An upgrade (only $6.99, that's a crazy good deal) let's me save tagged photos and all wall posts. Set up was a snap and I feel much better!
Don't rely on others to keep your data safe, if you want to make sure you have all your online memories safely backed up, SocialSafe is an awesome bet. If you have heard of or use other services like this one, let us know!
Also note that Facebook somewhere along the line put a native option for downloading your photos and videos. Check out what you can do with that and how over on Salty Waffle. The nice thing about SocialSafe though, is that it covers other networks like Twitter too.