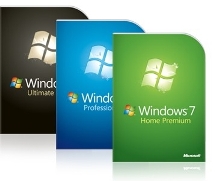 I assume that most of you have heard of the upcoming release of the new Windows7. I will also assume that you have heard of the global launch parties and the degree of lameness that was applied to the marketing. While some of these parties might very well be somewhat lame (for lack of a better word), I can assure you that we (thinkspace) and Sysgain will put on something that is far from you-know-what.
We will be co-hosting the one and only Windows7 Launch Party in downtown Redmond on Thursday, October 22nd from 6-8pm. And, dont worry, our activities wont be quite as boring as those you may have seen on the Microsoft videos featured online.
We are going to be helping out any and all party-goers with creating 30 second podcasts to market their businesses. You will be able to give a little preview of what your company is all about and then we will feature it on our blog and have it on our flatscreens throughout thinkspace so that other members and clients alike can hear more about your company! Remember, more publicity equals more business! You will also have access to a copy of your podcast for yourself to use on any marketing collateral that you would like.
If that's not enough to sway you into spending your Thursday night with us, we will be providing drinks (yes, this will include a keg) and refreshments for the evening and this event is all at no cost to you! We'll also be giving away drawing prizes, so bring some business cards and come on down to 8201 164th AVE NE on Thursday, October 22nd at 6pm! C'mon, what else do you have to do on a work night, anyway?