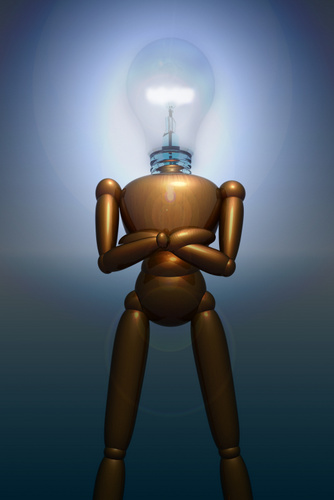 The 41th Annual Economic Forecast report for 2013 was released in the Puget Sound Business Journal in the January 11-17th issue. In this report Cynthia Flash authored an article, "Local tech sector key to sustaining regional economic growth." Cynthia writes, " It's no secret that Washington's information technology industry is a major part of the state's economy. Microsoft and Amazon.com are among the world's largest and most well-known tech companies."
Tech Sector Supports the Washington State Economy:
– Tech-related employment since 1990 more than doubled from 94,500 to 203,000.
– Tech-related jobs accounted for 55 percent of the state's employment compensation growth and 33 percent of the state's personal income growth since 1990.
– The tech sector contributed $2.9 billion in state Business & Occupation tax revenues in 2011, up 318 percent since 1990.
While these numbers are dominated by our local tech powerhouses, I believe that the key to sustaining growth in the local tech sector is anchored by the start-up markets. Fostering innovation within the tech sector is a critical factor in the future of our local economy. This is where thinkspace enters the conversation.
My name is Gabriel Gervelis and I own a start-up marketing agency located in thinkspace's coworking office. Lead by local entrepreneur Peter Chee, thinkspace has developed a culture that supports start-ups, fosters innovation, and provides all of the support and services we entrepreneurs need to succeed.
thinkspace is home to both giants and start-ups
You never know who you're going to meet at thinkspace. As a start-up entrepreneur, it's amazing to run into the executive team of Donuts Inc. who are recipients of $100 million in venture capital funding. And having the opportunity to swap ideas back and forth on your lunch break with the development team that created Pirq is equally priceless.
Local Tech Entrepreneurs, at thinkspace, gearing up for greatness!
Brand Buddee: Lead by a thinkspace entrepreneur, Brand Buddee is a web platform that allows local businesses to promote offers and put their social following to work sharing content through their social networks. By offering incentives to the public, local crowds flock to Brand Buddee to earn rewards by sharing special offers through their social profiles.
Anomo: Watch out Facebook, here comes Anomo! Next time you're in need of a wordpress developer for that last minute change, simply check your Anomo network to see if there are any within in a few blocks from you. This is a true game changer and a perfect way to capitalize on the mobile app boom.
EDUonGo: Fresh out of beta, EDUonGo is taking the online education market by storm. This unique technology platform allows professors (and other content providers) to upload their course content and then produce income by sharing their expertise. What would you do if you could launch your own university in a matter of minutes, then start collecting ecommerce revenue? With over 30 universities already on board, EDUonGo is another local tech company destined for greatness.
Marketing and Advertising at Your Fingertips:
A major part of of Washington's economic future depends on innovation within the tech sector. This isn't possible unless you, the people, get to know about the great ideas that we're launching. On any given day, one can visit the coworking space and find young entrepreneurs running around, inventing new ways of making their visions come to life. What better way to make this possible than to grow in a culture of marketing and adverting professionals? Surrounding your company with partners that want you to succeed is a key factor to a start-up's growth.
Arc Media Studios: CEO Ali Mohsenian operates his video production agency out of the coworking office at thinkspace. With years of video development experience, Ali and his team (along with their brand new RED camera) provide the insight needed to ensure that your business plan has the proper budget for branding and video development.
Heinz Marketing: When it comes to sales and marketing, it's no secret that Matt Heinz is one of the Northwest's local leaders. Matt and his team operating out of the thinkspace building are always open to giving helpful advice on your go-to-market strategy, sales strategy, and overall marketing plan. Matt is an extremely valuable resource for any tech start up.
Gervelis Search Marketing: This is where I enter the picture! I'm an SEO Guru, Social Media Master, & Content Marketing professional at your service. The most effective SEO strategy is one that's identified at the beginning stages of a start-up's development. Often times, a single recommendation we make on the subject of marketing can change the development plan of an entire company. If you're a start-up, or thinking of realizing your business dreams, then surrounding yourself with this type of entrepreneurial culture is critical to your success!
Development Resources at Your Fingertips
Web development, software development, & mobile development are key factors to the success of any young technology company. thinkspace is home to several businesses that will help you safely navigate these waters.
Vina Source: You can often find CEO Benjamin Liu hanging out in the coworking space here in Redmond. Ben controls an overseas a development team that produces grade-A mobile products. With clients like Pirq & AllRecipes.com, Ben can help you create a mobile development strategy for your start up.
Blue Label Labs: Blue Label is a young and highly innovative team of mobile developers headed up by Jordan Gurrieri. You can find Jordan in and out of the coworking space, too. Jordan, like the rest of us, suffers from 'entrepreneurial A.D.D.', but Jordan's side projects result in published books and websites that generate tens of thousands of monthly online visitors. He's definitely not a bad guy to sit next to when you're creating your start-ups strategy for world domination!
What Else Could You Need…Besides Funding?
Yes, the ground floor of thinkspace (a large, well furnished facility with extra monitors, meeting areas, and desks) is truly an innovation hub for start-ups but let's not forget about the 300 companies that they service. This broad mix of service professionals are here to help and advise you as well.
thinkspace services: Peter Chee has created a service center complete with everything that a start-up needs including a physical mailing address, phone answering services, registered agent services, and other offerings to help the start-up community truly succeed.
Here are some additional members of the thinkspace community you may want to know:
Certified Public Accountant: Jon Jenkins has a team of five professionals ready to help you answer your toughest accounting questions.
Attorney: Nathan Neiman of the Neiman Law team is a seasoned lawyer helping entrepreneurs establish themselves.
What About Funding & VC's?
You will find several VC's Lurking the hallways of thinkspace who are willing to listen to your plan and offer helpful advice.
Angel Investors: Charlie Kindle is a private investor and a member of the 'Alliance of Angels' funding organization who keeps office hours here at thinkspace.
Washington's Economic Future is at thinkspace
There can be no argument, technology will continue to a play a major part in the local, national, & global economic environments. Communities like thinkspace are playing an important part that will decide what role Washington will play in this space. We are a community of like-minded people going above and beyond to help each other navigate the new and uncharted waters of the technology front.
$2.9 billion in state Business & Occupation tax revenues in 2011, up 318 percent since 1990. Looking ahead into 2015, let's work together to add a few billion to these numbers!