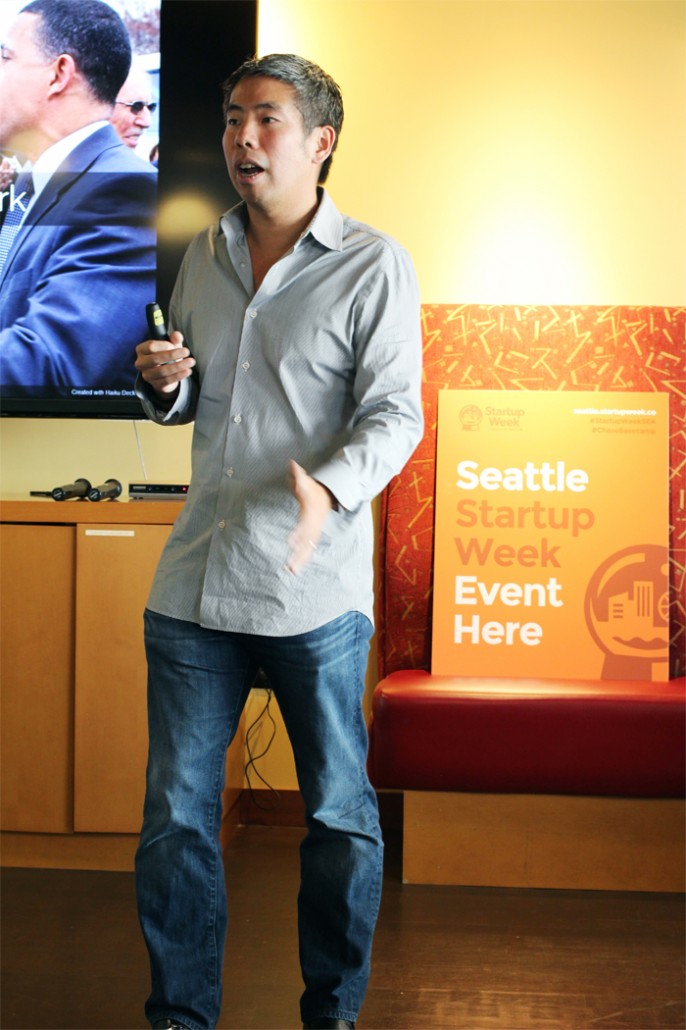 By 1:00 pm on October 23, the day of his Seattle Startup Week presentation, Andy Liu, local dream investor and CEO of BuddyTV, had already been in contact with four prospective customers. According to Andy, his number one job is to sell.
"You know what? As CEO, sales is actually my number one job. Sales to customers, sales to employees, sales to investors…Sales to everybody else that may eventually come into contact with the company…I need to constantly be doing that."
Getting in front of the customer is one of the best ways to learn about a business.
Andy also explained that businesses are built on rhythms. Therefore, it's crucial that a company reevaluate the rhythms that are in place to be more effective on a day-to-day basis. To do this, Andy has implemented a number of rhythm-boosting practices. For example, every Monday morning he sends out an email to the entire team with BuddyTV's latest happenings, team recognition, and any other relevant information for the upcoming week. Another tool he uses is a refined system of key performance indicators.
"It's not 30 numbers that you need to track, it's one or two."
Andy wrapped up by highlighting the importance of celebrating.
"Even in the darkest days, there's always something to celebrate…There's always some reason to ring the bell."
Andy follows his own advice quite literally. In BuddyTV's office, one of the developers has a cash register linked up his computer speakers. Each time a sale comes in, the cash register dings.
What does your startup do to celebrate?
You can hear more about Andy's rythmatic practices here:

Check out Andy's SlideShare deck from his Seattle Startup Week presentation:

Or see the entirety of Andy's talk here:

Check out our recaps of our other Startup Week events:
Kicking off with Aviel Ginzburg of Simply Measured
Matt Heinz explains why you have to fail in order to succeed
Russell Benaroya talks night runs and how to ease the loneliness of entrepreneurship