On LinkedIn there are millions of users but not all profiles are created equally. Many are a direct reflection of their resumes, but at a recent pilot event held in Capitol Hill, LinkedIn instructed the crowd to think of their profile as a "living, breathing" way to get a new job, customer, or even volunteer opportunity. That can be accomplished by adding rich media, from pictures to videos to links of your work.
To help those in attendance achieve those goals LinkedIn brought together a panel of experts to speak about how LinkedIn has helped them grow their brand. It included: Peter Chee, CEO and chief pot stirrer at thinkspace; Carol Vecchio, founder of Centerpoint Institute for Life and Career Renewal; and Alexis Baird, Product Manager for Profile at LinkedIn. It's the first time the San Francisco-based company held an event like this one. They chose Seattle because of the large number of startups here and the diversity of the city.
Personality Prevails – "Talk about what you are passionate about."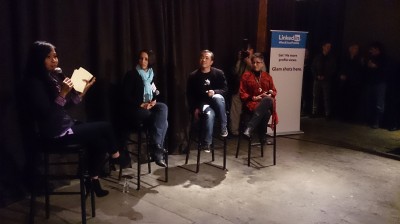 "People do business with people, not businesses," Peter told the crowd. "Find ways to connect on a personal level."
That wasn't the only time the eager group of nearly 200 entrepreneurs, small businesses, and students were encouraged to show their personality especially on a professional website. Alexis explained the importance of sharing what you are passionate about. Adding your hobbies could lead to a professional ice breaker.
When talking about how LinkedIn has worked for him, Peter described what he called his "Alex from Target moment" a few months ago. It began with posting a long form blog on his LinkedIn page late one night titled "Questions To Ask Before Quitting Your Job To Work At A Startup." It was part of an event promotion aimed at helping those wrestling with the same decision. Several hours later the post had 3,000 views and eventually ballooned to more than 92,000 views worldwide, hundreds of comments on LinkedIn, and it helped sell out the event. Peter said the post "created value" for the event, making it a bigger success than he initially anticipated. It's the perfect example of using personal experience to connect with your audience.
Actionable Tips
So maybe you're not an established business owner with an expansive network and more like me. I'm in the midst of changing the course of my career and need help with the transition. Peter provided other actionable tips.
For example, after meeting someone at a networking he suggests including "why you enjoyed the conversation" in your LinkedIn message. And don't procrastinate.
Experts suggest:
1) Tailor your profile around what you want to be doing. It's not necessary to list every job you've held.
2) Avoid job titles and use statements instead.
3) Show examples of your work whenever possible e.g. pictures, links, and presentations
The LinkedIn team also offered profile makeovers. I found this one-on-one time to be invaluable. Crystal Braswell offered me tailored tips that I utilized as soon as I got home. They included changing my profile picture because she said I looked younger in person. (Yikes!) The changes instantly made my page look better. I've already received positive feedback which let me know I was on the right track.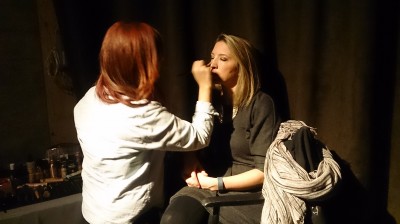 Whether or not you think of yourself as being photogenic the experts say don't ignore your profile picture. The LinkedIn team converted a small area into a professional photo shoot complete with make-up artist. All night this booth had a continuous line. Your profile picture is one of the first things people see and taking the time to ensure it's representative of who you are is important.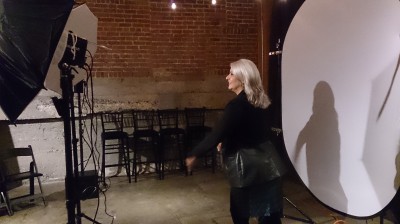 By the end of the event I felt rejuvenated. Receiving usable tips and being in the company of others who are working on improving their digital footprint helped recharge my career batteries. Change isn't always easy but events like #RockYourProfile showed me that improvement isn't an insurmountable task.
Here are more Growth hacking with LinkedIn tips from Peter Chee.