The subject of teaching kids to code is one that is near and dear to my heart. I've got three kids that are between the age of six and nine. My oldest son has a strong interest to learn how to code. I've searched around the Internet looking at various things like Scratch, a project by MIT, which provides a framework on how to get kids to start coding. I started my son out with that but I've been searching for something better and I don't think I could be any luckier than to not only find something that is better but the startup reKode that is doing it moved into thinkspace here in Redmond!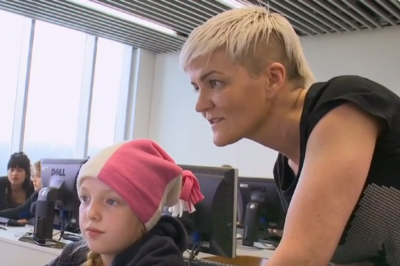 The company's founder Rakel Sölvadóttir has a mission of teaching young people from the age of six how to code and spark interest in technology through the reKode Methodology so that students have the opportunity to become innovators rather than consumers of technology.
reKode was just covered by BBC with a video post: Smiling 'helps children in the classroom' The video interviews Rakel who has been running this startup in Iceland over the last few years. Hundreds of children are learning to code and now Rakel is bringing her framework to the United States. In the the interview Rakel also explains not only do children learn to code, it also has been helping children with ADHD or other difficulties can learn to code, teach their peers and learn, importantly, to smile.
I'm very excited about having reKode kick off it's classes in Redmond and I've already told Rakel that my children will definitely be first in line so they can learn how to code in 2014!