I was walking with a coworker during our weekly 1:1 (I highly recommend doing this btw), and the subject of imposter syndrome came up. We were recalling times being in new roles and having this unfounded "what if I don't know what I'm doing" thought looming in the background. I've spoken with friends and clients for years about this concept and have come to the conclusion it's happened to many us do, and often.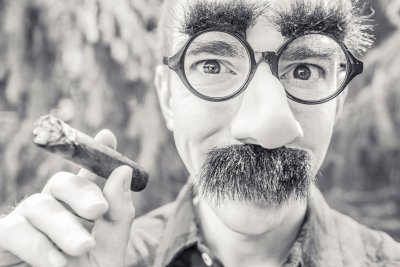 Imposter syndrome, also known by imposterism (and a slew of other similar names), is a psychological phenomenon in which people are unable to internalize their accomplishments. According to this article I found in Psychology Today, it's not an actual disorder, "but the term was coined by clinical psychologists Pauline Clance and Suzanne Imes in 1978, when they found that despite having adequate external evidence of accomplishments, people with imposter syndrome remained convinced that they don't deserve the success they have."
This great post shares an interpretation of imposter syndrome in that it has multiple faces. In the article it describes how expert Dr. Valerie Young has categorized imposter syndrome into subgroups: the Perfectionist, the Superwoman/man, the Natural Genius, the Soloist, and the Expert and I challenge you to find yourself in the descriptions. Whether you are the CEO, web developer, wedding photographer, or entrepreneur inventor, the potential that you will be afflicted with imposter syndrome is high. Maya Angelou, Howard Schultz, and Sheryl Sandberg have even admitted to struggling with this phenomenon. As your resident health coach I'm happy to share that there are ways to get relief and build up the muscles to overcome it though. Take the time to remember that everyone feels imposterism and to combat it, practice positive self talk to remind yourself of your badass accomplishments and skills. Everyone is good at a lot of things and you are quite likely really good at the work to do. Your accomplishments didn't happen due to chance, seduction, or some other external factor so don't let imposter syndrome deceive you.
Check out this short Ted Talk video about imposter syndrome that I really enjoyed and if you have any advice or comments I'd love to see them below.