If you're anything like me, your nostalgia for the past will never cease. This means you're well aware that The Backstreet Boys have reunited and are back on tour, that you were torn when Toys "R" Us announced their bankruptcy in 2017, and have been equally shocked to see in the recent news that Payless Shoes will be shutting down all of their 2,000+ US and Puerto Rican stores.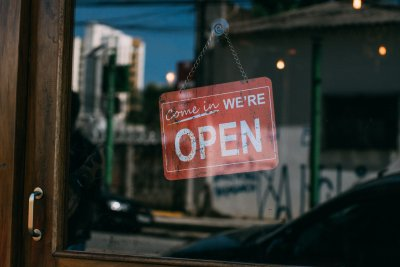 Payless Shoe Source has been a staple since it's opening in 1956, when cousins set up the model for self-service. In the late 2010's self-service is still a thing of course, but online shopping is booming and shopping malls are vanishing. Consumers simply aren't going out to brick and mortar shops as frequently as retail stores would hope, forcing many of them to deal with their multitude of debt.
Market disruptions have always existed, but within the last decade it seems more like an explosion. The entertainment industry for example was blown away by Netflix and other streaming services- you certainly haven't seen a Blockbuster store anytime recent. I'm also fairly certain you haven't opened the door for an encyclopedia salesmen anytime within the last 20+ years, and I feel fairly comfortable betting that Gen Z might not even understand that reference, because wikipedia was the disrupter in that.
Your company might be working to cause the disruption in a frustrating market, or perhaps you're trying to prepare next steps in case of one. Either way, seeing news like Payless closing up doors is a good reason to consider how you're doing business and embrace that change is bound to occur. I found it shocking that in a recent report from Accenture it quoted "while 93 percent of executives … say they know their industry will be disrupted at some point in the next five years, only 20 percent feel they're highly prepared to address that threat." Noteworthy is that this is occurring to both large companies and startups so embracing for change is inescapable.
Darwin's theory is survival of the fittest. How do you do this in business? Mimicking advice from Accenture: don't wait, be brave, turn your vulnerabilities into advantages.