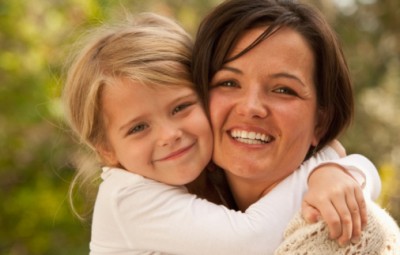 At Thinkspace on October 18th I met Edward Hechter, former Web.com executive who helped take a company public as the COO. One of his biggest challenges was going from a super low point of having only enough cash flow for six days but had a workforce of 300 employees — of which he had to trim down to 80 employees in order to survive. Not only did he manage to help turn the company around from the low point, but, he helped rebuild that company into a very successful company.
Mom Squad
Edward's, current company Party Pail has a fascinating story. He bootstrapped the company from zero revenue to over $4.43M in 2011 and was ranked 9th on the PSBJ Fastest Growing Companies List and recently sold the company in July 2012. That's a very interesting and inspiring story, but, there's another story that is just as interesting. It's not that he did this, but, how he did this. He did this with a workforce that is 80% moms. Moms is defined as women who left their professional careers to raise children for a healthy period of time — some as long as 12 to 16 years.
Mom's Are Reliable
Edward described some of the people and said that "Mom's are reliable. They are hard workers. They get their job done in the amount of time that they have. They are loyal. They multitask". From their blog: "They care for each other in the same way they care for their own families. And they care for each of our clients in the same way! They think about problems we face with love, and sensitivity, and they act on their maternal instincts."
What Mom's Want
"We found that the one thing almost each of these people wants in flexibility in how work intersects with their personal and family lives. As such, we've striven to create flexibility in our staffing to allow each of these people to work as many hours as they need, while also allowing them the opportunity to stay active in their family, school, and community interests."
Can You Build a Startup With 80% Part-Timer Moms?
What do you think? Do you need to hire people that are working full-time? I think startup CEO's think they need people that don't just work full-time but work 60-80 hours a week. It's very obvious that Edward has found a way to build an amazingly successful company without having to hire purely full-time staff. I am wondering from Edward or someone else who has done something similar, what is the biggest challenge in hiring so many part-time people. Are the positions primarily in overlapping positions? Were they positions of leadership? What would a startup need to have in place in order to be successful in doing something like this?