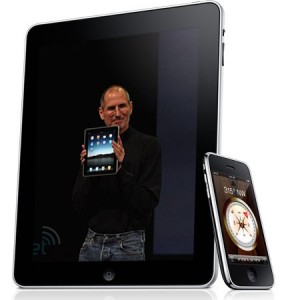 This weekend I finally sat down and figured out how to tether my iPad to my Windows Mobile phone. After getting it connected I'm so glad that I didn't wait and buy the iPad 3G which costs $629 + $30/mo or $360/yr. for a data plan.
In order to figure this out, I started searching for an application that would turn my phone into a Wifi Router. From there it's simple to just go into the settings of the iPad and select the Wifi Router (my cellphone).
My friend Alvin, posted on his Facebook wall that he successfully tethered his iPhone 3GS to his iPad. He said it was super simple with an application that he bought called Cydia. There is a very good detailed blog post "How to tether your iPad to your iPhone (via Wifi)". Basically to recap it here are the steps.
Tether your iPad to your iPhone
Download and run blackra1n on your Mac or PC.
Install Cydia on your iPhone.
Use Cydia to search for and download MyWi which costs $9.99.
Enable your iPhone as a WiFi hotspot, and give it a 40 or 105-bit encryption key.
Tether your iPad to your Windows Mobile phone
Download "WMWifiRouter". It's basically turns a smartphone into a WifiRouter. The installation is quite easy.
Download a trial application from the website to make sure it's compatible with your phone.
Configure the name of your WiFI Router and create a WEP Key.
Go into your iPad settings and pick the WiFI Router.
I was able to jump on the Internet and quickly connect to a few websites. After a few minutes the trial program tell you that trial key is expired and you'll be forced to buy the application if you want to keep using it. It costs $19.99, which is a bit steep in my opinion because the iPhone Application that does the same thing costs $9.99.
There's even a YouTube video on how to tether an iPad to a Droid. Here's the link. Later this summer, I'll be upgrading out of my Samsung i760. I'm glad I will have a ton of good choices like the new iPhone 4G, Droid Ultimate, or even a Windows Mobile 7!
Also check out: The 8 Best Business iPad Apps.