The urban dictionary describes "when the stars align" as: "When an unexpected and nearly impossible event takes place. Usually due to pure luck or the divine intervention of God." Carly joining thinkspace has nothing to do with pure luck.
Carly Slater joins thinkspace as our CXO, Chief Experience Officer. The reason why I'm so excited about Carly is because she has 16 years of experience in so many areas such as strategy, marketing, event planning, and she completely understands the #socialera (thank you Nilofer Merchant for writing such a great book!). I love the recent Tweet by Nilofer: "Who you choose to surround yourself by informs what you create. Because the future is not created, the future is co-created".

Carly comes in knowing a lot about thinkspace and is looking to work with me to extend what thinkspace is and expand the company (thinkspace Seattle is coming!). Carly, founder of People at Large with a mission of: "To find Things Worth Doing", has experience in the gaming industry, was the former Business Development Manager with Washington Interactive Network, Carly is a curator of TEDxSeattle 2013, and was Minion Overlord for Emerald City ComicCon.
She loves venn diagrams and here's one that she shared which I thought was pretty cool.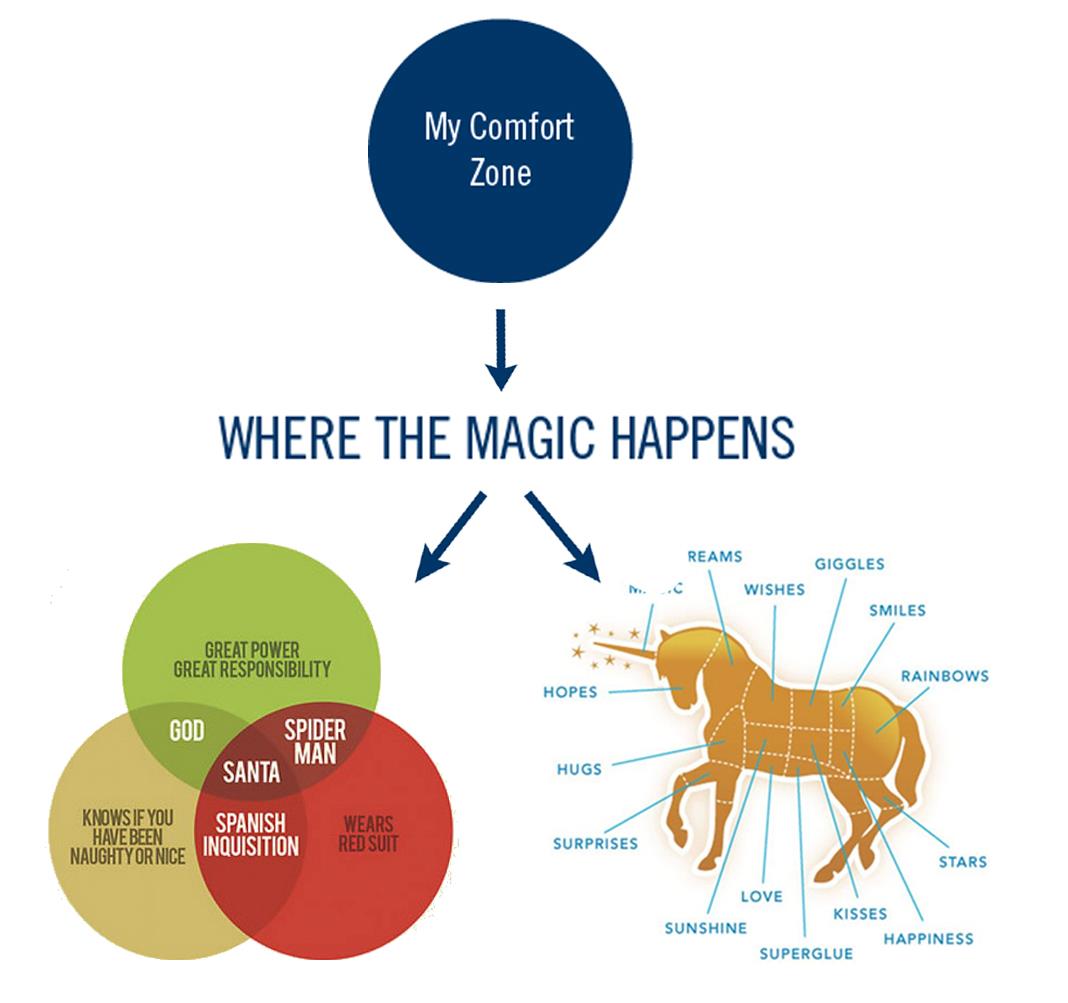 Please give Carly a warm welcome!