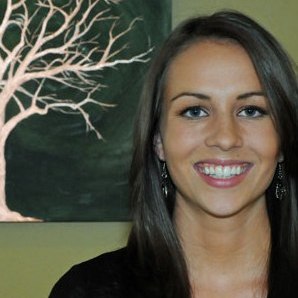 The thinkspace community keeps growing! However, this time it's the thinkspace team that has grown. We're excited to announce Alyssa Magnotti (@alyssamag) to our crew.
Alyssa (ah-lee-sa), joins as our Community Manager, where she brings her infectious positive energy to help build our community inside thinkspace as well as outside in the Seattle area community. As part of the thinkspace team, she is an extension of all the thinkspace member's businesses providing a delightful and happy attitude to all of our member's clients.
Alyssa, loves art and I hope to get some of her paintings to grace our walls inside our space. Alyssa was also the soccer team captain at her college and brings additional leadership qualities to our team and community.
When Alyssa isn't working, she's hanging out with her husband, dog and cat.
We're terribly excited to have Alyssa join us full-time. Please give her a warm welcome…and come to one of our events as the thinkspace community continues to grow!
Join our Facebook Fan Page to keep up-to-date with all the events that Alyssa is coordinating.