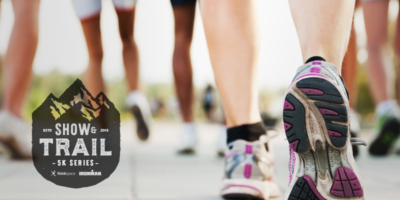 Do you walk? Do you run? Did you know that IRONMAN, who acquired Rock 'n' Roll Marathon Series in 2017, has been a part of the thinkspace community since May? Come join IRONMAN, the thinkspace team, and colleagues throughout the community October 10th to get outside and move! We'll be reassembling at thinkspace post-run for electrolytes and refreshments before gearing up for your evening of events or relaxation.
What's "Show & Trail?" A co-hosted 5k with thinkspace and IRONMAN, the "Show" gets to showcase the amazing community at and around thinkspace. Grit + Resilience is something that entrepreneurs embody, and this is something that won't only show up in the way you do business, but live your life as well. Before the group heads off for a 5k walk/run/jog, our "Show-ers" will introduce themselves, their company, Grit story, and why they chose to become a part of the thinkspace community. We believe these are all profoundly connected.
Where: thinkspace Seattle
When: Wednesday, Oct. 10, 2018 4:00-5:30pm
RSVP here!