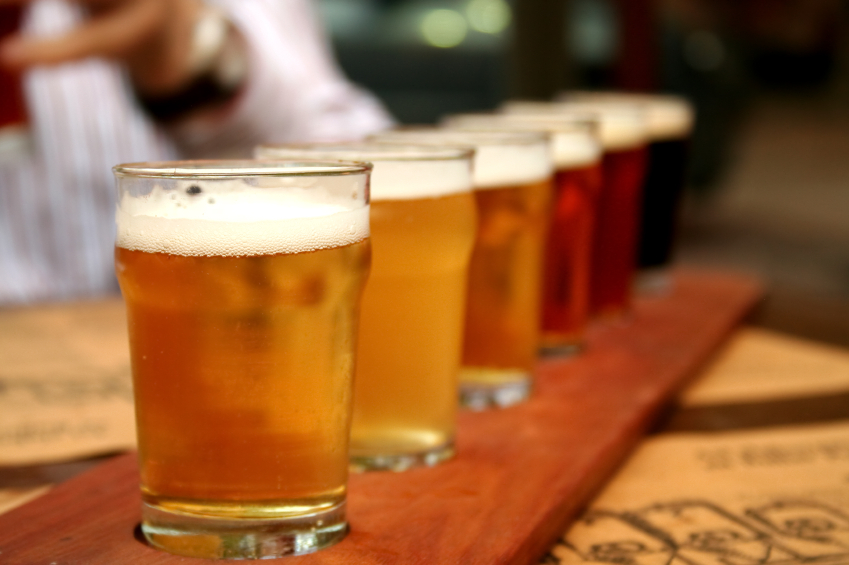 Whether you're new to drinking craft beer or a longtime fan Seattle Beer Week is your chance to join thousands of others who want to enjoy what the market has to offer. The ten day celebration kicks off today with dozens of bars, pubs, and breweries hosting dozens of events showcasing a variety of hop based beverages. It's no coincidence Seattle Beer Week is successful. According to the Brewers Association, Washington State ranks second in the nation in the number of craft breweries creating batches of a drink first created in ancient Mesopotamia.
Among the dozens of business owners participating is Burc McFarlen, who runs The Beer Authority in Lake City. Like a sommelier speaks effortlessly about wine, Burc knows his beer. With 13 taps that are constantly changing, more than 400 bottled beers, Burc estimates he's tasted about 75% of his inventory. He uses descriptions like "floral notes," "hoppy," and a "hint of vanilla" when explaining the subtle differences in beer you can find at his bar. He's looking forward to Seattle Beer Week and is hosting a few events starting with a golf tournament. "The first four days we're only pouring Washington beer to keep it local," he explained.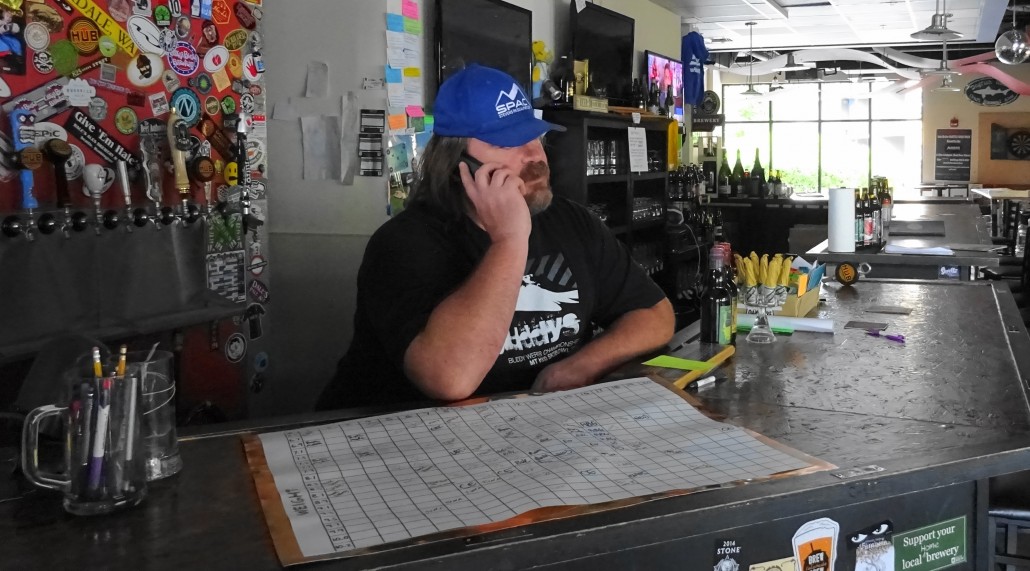 Burc also partnered with Alaskan Brewing Company to offer a unique event on May 15. Customers can try grilled Alaskan salmon marinated in the company's amber ale. Exotic meat like reindeer sausage from a butcher shop in Juneau is also on the menu. "We're going to do a vertical tasting of their smoked porter," Burc added. It will be from 2014, 2012, 2010, and 2008. Burc raved about the beer comparing it to "drinking smoked salmon."
"It's been fun watching it grow. Although it makes it harder to get into the events that I want to go to," Jennifer Schweitzer shared with a smile. "It's a good time. You get to see everybody in one place." She has nearly two decades worth of experience as a bartender and has watched the evolution of Seattle Beer Week since it began in 2009. She knows firsthand the amount of work required to handle the event.
This year she won't be behind the bar and is especially looking forward to Sour Fest hosted by Brouwers Café in Fremont. When asked why she loves the variety that's growing in popularity her answer is succinct, "because sours are the magical unicorns of beer." According to Jennifer there's a wide variety of sour beers that are pleasing to many palettes, "the profile ranges from really sweet and fruity to tart and citrusy to boozy and funky. It's just fun."
As the craft beer market expanded, Jenn took an interest in the specialty beer about ten years ago. She wanted to know more about what she was serving and the interest has paid off. She's able to make recommendations and help others give new beers a chance by providing "guidance not judgement." Last year 252 craft breweries called the Evergreen State home according to the Washington Beer Commission. That's up from 202 in the previous year and there's no signs of the trend slowing down. "It's happening everywhere especially in Ballard. You can't turn a corner without seeing a brewery," Jenn added.
As Seattle Beer Week expands Burc thinks there's room for improvement. He'd like for there to be less focus on major distributors and see it go back to its roots – offering more educational events where people can "nerd out" and really learn about the intricacies of craft beer. His partnership with Alaskan Brewing Company is a reflection of what he'd like to see as a craft beer maven.
Whether you're a novice or have advanced knowledge of craft beer Seattle Beer Week is a great opportunity to try new beers and share a toast with friends or strangers. "Craft beer is the ultimate ice breaker," Burc shared.