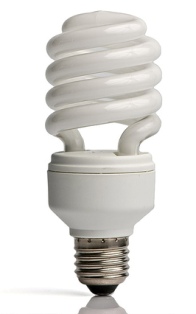 Over the past few months, I have been searching for companies, organizations, government agencies that encourage other companies to go green with their tenant improvements. One of the first places that I called was PSE (Puget Sound Energy). I talked with an Energy Management Engineer and he was happy and willing to meet me at the building to discuss my goal of finding a way to reduce the building's energy consumption by at least 30%.
I found out that PSE offers many different incentives to increase a commercial building's energy efficiency. One of the most attractive programs is their energy efficient grant which can pay up to 50 percent of a project's cost, and may fund up to 70 percent of the installed cost. Grants often range from several hundred dollars to over a hundred thousand dollars. While that might sound really great it's not easy to eligible for a grant. I have been going back and forth with my electrical contractor, architect, and PSE Energy Management Engineer to come up with an optimal plan. This has been an exciting process for me as I look at all the possible ways to reduce energy in the building and do so in a cost effective manner. I think it's much easier for a building to go green from the ground up than for a building that is only seven years old and retrofitting green.
One area of focus is using energy efficient light fixtures and lamps. My research uncovered that many older buildings use T12 lamps (the diameter is 1 ½" lamp and use 40 watts). They are cheap and reliable and approximately 58% of the buildings out there still use them. One of the big drawbacks is that they draw approximately 6.5 watts of power even when the lamps are burned out. The PSE Energy Management Engineer stated it's much easier for a building that is using T12 lamps to replace or retrofit those fixtures with T8 lamps (the diameter is a 1" lamp and use 28 watts) and obtain a energy grant. The space that Thinkspace will occupy is in a building which is only seven years old. The building is already equipped with T8 lamps which is part of the challenge of identifying ways to be even more efficient. A key metric that PSE uses is the ratio of KWH energy saved versus the total cost of the upgrade (materials and labor).
The architect has been focusing on ways to make sure we are optimizing as much daylight as possible. The electrical contractor is focusing on reducing our watts per SF, calculating our total KW consumption with various light fixtures, and recommending the use of higher performance ballast and lamps. We've submitted our plan to PSE Energy Management Engineer and are now waiting to find out if our latest plan will be eligible for a energy grant. I will report back once I hear from PSE.