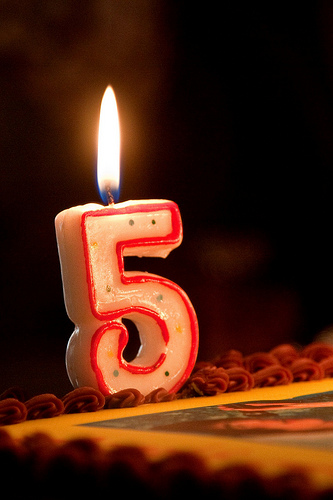 The thinkspace community first opened its doors 5 years ago today, on May 1st of 2008.
Since then, thinkspace has been – and continues to be – home to many startups and established businesses.
Upon starting thinkspace, Peter Chee understood that if he took a conventional path, he could expect conventional results. But from the very beginning, thinkspace has been anything but conventional.
Shortly after thinkspace opened, the recession hit. Peter was left with a decision to make: would he keep his rates competitive, and in doing so head out on a race to the bottom? Peter recalls making that decision, "The race to the bottom is about cutting corners, and how far I can stretch this thing or person…" That wasn't the way Peter set out to do business, nor was it the way he wanted to respond to the recession. Instead, he was inspired by Seth Godin: "Consumers are not loyal to cheap commodities, they crave the unique, the remarkable, the human."
In the moment while other competitors were trying to stay afloat by cutting costs and offering discounts, Peter asked "How can we make thinkspace remarkable?" and responded not by cutting costs, but focusing on creating value within the thinkspace community.
Thinkspace was born during an against-the-odds era. But thinkspace not only survived the recession, but has thrived due to the vision of value and relationships. From the beginning, Peter stated, "I want to focus on making connections with people, because that's where the value is…if you can actually connect with people, they will be more likely to do business with you."
Thinkspace's 5th birthday isn't about celebrating Peter, but about celebrating the members that we are grateful to be in community with – each and every one of you makes this place remarkable. Without you, thinkspace would be an empty building and an empty community. So, here's to you!
To say "thank you," each team member at thinkspace has brought in their favorite goodie and treat. Please stop by the front desk today to say hi and indulge in some edible-gratitude.