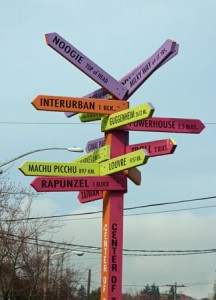 On June 12th at Turnstone's SmallTalks event in Seattle, thinkspace announced that we are launching our 2nd location in Fremont (#thinkspaceSEA). We are so excited to be opening in Fremont, as they say it's the "center of the universe." During SmallTalks we offered up a free month of coworking in our Seattle office to the 10th person that retweeted our announcement.
"What's the big announcement?! @Thinkspace is opening Seattle in September! #thinkspaceSEA /thinkspace.com/seattle-sign-up/


Congratulations Dan Goldgeier, freelance copywriter and author of View from the Cheap Seats! You've won one free month of coworking at thinkspace Seattle. Along with an amazing view of the canal you'll be surrounded by the top startup and entrepreneurial talent in the city. We want to thank you for retweeting us and welcome to the thinkspace community!