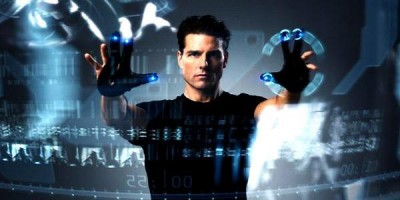 The PSBJ put out an article titled "Interactive media industry on the rise in Seattle area". I read the article and began to think, uh, what or how is interactive media defined? The article really doesn't state who's all included in this group other than "regional games companies".
Revenues are up and jobs are increasing
The article did state that a study estimated revenues from regional games companies at $9.7 billion in 2010, up from $4.1 billion in 2006, for compounded annual growth of 25 percent. It also showed that local jobs in the industry have grown between 4 percent and 4.5 percent over the past five years, with a total of between 16,500 and 17,500 interactive media employees in the Seattle area now.
The term "interactive media" has popped up a few other times recently in Redmond and that was when the City of Redmond was named as an IPZ:
Interactive Media and Digital Arts Innovation Partnership Zone
I was reading an article on the Redmond Reporter and it stated that "The City of Redmond was recently named "Interactive Media and Digital Arts Innovation Partnership Zone (IPZ)" by the Washington State Department of Commerce." Wow, that's a mouthful. I'm glad that they came up with an acronym of IPZ.
When I started to read about what an IPZ is it got me excited because it covers things that I care about such as incubating start-up companies and pulling technologies through technology transfer. The ChooseWashington.com website outlines that the IPZs are actively working with University researchers, developing prototypes with their private sector partners, providing internship opportunities for university students, incubating start-up companies, developing critical training programs, and pulling technologies through technology transfer. All these efforts bring together industry and the community to develop new paths to innovation.
"Redmond is home to some of the most creative companies and individuals in the world," said City of Redmond economic development manager Erika Vandenbrande. "The IPZ will help foster this excellence and create a center of innovation around interactive media and digital arts. The IPZ will help attract new businesses and create new opportunities that support the businesses and institutions already here."
What I hope to see spring forth from the Redmond IPZ
I gotta state that I don't think of "interactive media" as being just about regional games companies. To me, it's about a cross discipline of digital advertising, mobile and web content, and apps development companies. I also see an explosion of new companies coming out over the next few years as everything is going mobile. For the first time ever, smartphones have outsold PC's. While the The City of Redmond's application to be designated as an IPZ was strengthened by partnerships with Microsoft Corp., Redmond Economic Development Alliance, University of Washington-Bothell and Digipen Institute of Technology, provide a solid cornerstone, but, I can envision the biggest impact coming from hundreds of smaller companies being formed that will be be both disruptive with new technologies as well as doing things through price innovation.
In what ways do you think the IPZ will help foster this kind of innovation around interactive media? What are some of the things that you expect to see from this new designation? What are you going to do about it?