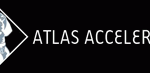 Last week marked thinkspace's three year anniversary and every time I hit a time-based milestone I tend to become introspective. Over the last year, I have been working on the pillars and foundation blocks of my business. Those being company core values, culture, one page strategic plan, getting the right people on the team, implementing better systems and processes, driving outcomes and measuring results.
One of my goals is to continue to build and grow this company. I have been thinking of a couple of things, one is to bring on a partner. Someone who wants to share my vision for thinkspace and has the energy and dedication to want thinkspace become a national brand. The other thing that I'm starting to give serious thought to is forming a board of advisors.
When I wrote the business plan, I had thought about forming an advisory board. I didn't form one because I just was too busy starting the business and to be honest I wasn't sure exactly how to. The other reason why I haven't created one is because I wasn't sure who to ask to be on my advisory board. I also have a lot of questions regarding how, why, and when should I form an advisory board.
Building Your Board
On Tuesday, May 17th from noon to 1pm, Mike Crill, Atlas Accelerator, will be speaking on "Building Your Board". Mike's company is also an investor in Howard Mahran's company Deep Domain. Howard has been a thinkspace member for three years inside thinkspace. Some of the things that I've asked Mike to address are:
What are the benefits of having an advisory board?
At what point do you need an advisory board?
What's the difference between a board of directors and an advisory board?
How do you compensate your directors and/or advisors?
What's required of a board member?
How long do you keep board members?
About Mike Crill:
Mike is the Managing Director of Atlas Accelerator, the largest venture accelerator in the U.S.. Atlas is a team of 30 tech professionals working in accounting, HR, sales, marketing, and development to help start-ups get to the next level. Atlas invests about $2MM in seed-stage companies each year and is one the top ten seed-stage investors in the country. Mike has sat on over 30 boards for public and private companies and advised over 100 startups. As an advisor, Mike focuses on funding strategy, corporate governance, go-to-market strategy, board and executive compensation, and contracts. He began his work in startups as a CFO where we served over 75 companies in that capacity.
Updated: May 17, 2011.
Here are the handouts from Mike's presentation.