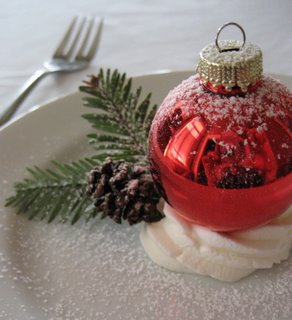 The annual company Christmas party is something that everyone looks forward to every year, but sometimes it's hard to anticipate how much time and effort will go into planning an outstanding event. Add to this the unpredictable nature of business; you might get unexpectedly snowed under with December sales! What's a corporate party planner to do?
1. Take a smart shortcut.
There are companies out there that can help you with many of your planning needs. Talk to thinkspace, for example, about using one of our meeting rooms and you'll hear that they can actually take a lot of the planning work off of your plate. thinkspace is an ideal location for a company party in the Seattle area. If you're so inclined, we will do everything from invitations and guest lists, to decorating and staffing the party!

2. Pick a theme.
Make a memorable party for your clients and employees by choosing a fun and entertaining themed event. How about an elegant wine-tasting at your company party? Showcase several nice wines and cheeses, and send each satisfied client home with a bottle. Or, maybe it's a frosted winter wonderland? Use clear vases filled with white and silver bulb ornaments and sprinkled with sparkling, fake snow for beautiful centerpieces and send each attendee away with a shiny, new snowflake ornament to adorn their home.
3. Choose vendors wisely.
Jump on any chance you have to create goodwill by choosing one of your client's services; what a savvy move! Your client's will appreciate the ability to work with you and your commitment to them. You'll find loyalty to customers is typically returned ten-fold in their loyalty to you.
4. Showcase your good will.
Take into account a company's commitment to the community or to green living before you choose their services for your company party. This is more important than you might think. People are very concerned with the well-being of others, especially during the holiday season. Run a food drive or a silent auction to help the disadvantaged in your community. Or, hold your party in an environmentally conscious building; there are few better opportunities to showcase your own company's commitment to green living by using a company that is, too.
All the holiday cheer and goodwill might be very beneficial in raising your client's spirits and possibly raising your bottom line, so start planning now! Call thinkspace at 425-629-6200 or email us at
[email protected]
if you have any questions or need any help in planning a successful holiday party!