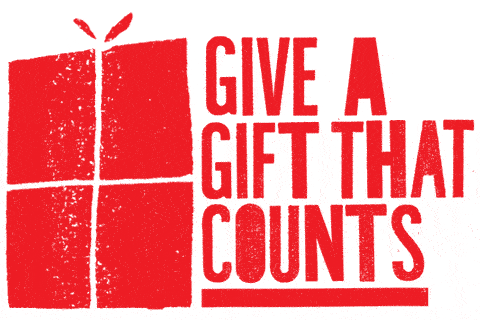 Many companies have some interesting traditions that they honor during the holiday season, whether its throwing a great holiday party, sporting ugly sweaters or playing the White Elephant Gift game; traditions can be a fun way to spend quality time with coworkers. These traditions are something that many employees look forward to all year round; I know thinkspace does. In past years, we've thrown holiday parties, ran food drives and held cookie exchanges, but this year, thinkspace has added a couple new traditions to the list!
Our thinkspace team built a gingerbread house
(Our Team's GingerBread House)
at our last team meeting, spent an evening out at ACT Theater to see
The Christmas Carol
, and partnered up with
Jolkona
to create a wonderful & worthy
Holiday Giving Campaign
. This holiday season, thinkspace is using Jolkona's giving platform to raise money for a Washington CASH project dedicated to providing business skills to low-income individuals in the Puget Sound area. Washington CASH strives to help individuals attain self-sufficiency though small business ownership. Every $30 received through this campaign will provide a business showcase opportunity, allowing a new entrepreneur to build their customer base, test their pricing and packaging, and learn marketing skills that can launch their business to a higher level.
We've set ourselves a goal to provide 20 Business Showcase Opportunities this season. Will you please help us in donating to a great cause? It's really very simple. Just follow the link to our
Holiday Giving Campaign
, register with Jolkona (as prompted) and click the orange "GIVE" button on the right hand side, you can choose to donate whatever amount you wish (minimum of $1) to the cause. Once you click give, you will be taken to your GiftBasket where you can choose from a couple of other options & then Update Your Cart. You can even dedicate your gift to a friend or family member! Once you've updated your cart, don't forget to enter your email address so that Jolkona can track your donations. Click the blue donate button in the lower right corner and you're set! You'll then be forwarded to "Google Checkout" where you can proceed to donate using VISA, MasterCard, Discover or AMEX.
Thank you so much for considering to donate and thank you for your support! We, at thinkspace, appreciate each and every one of our members so much and we wish you all a very happy holiday!